Today, a modern underground mine features extensive ventilation, water drainage systems, high tech communication networks, and computerized machines to reduce the number of humans required below ground. Gone are the days of manually hacking at rock, with underground mining developed to the point where some minerals can be extracted at depths of 4,000m (about 13,100ft).
What is underground mining?
Underground mining involves the excavation of paths and rooms beneath the Earth's surface. It's used when mineral deposits, or ore bodies, are located deep within the crust and companies cannot easily access them from the ground. These operations require a lot of preparation as numerous safety measures must be accounted for.
Once tunnels have been made, a team will dig through the rock and remove the ore. After the ore has been extracted, it is transported away from the mine, first up and out by mine shaft, and then by truck or train to a processing plant.
What ore bodies are mined this way?
There are several minerals that can be extracted using underground mining techniques. The mining industry focuses on minerals like lead, coal, gold, copper, platinum, and iron ore, with the oldest known mine dating back more than 40,000 years.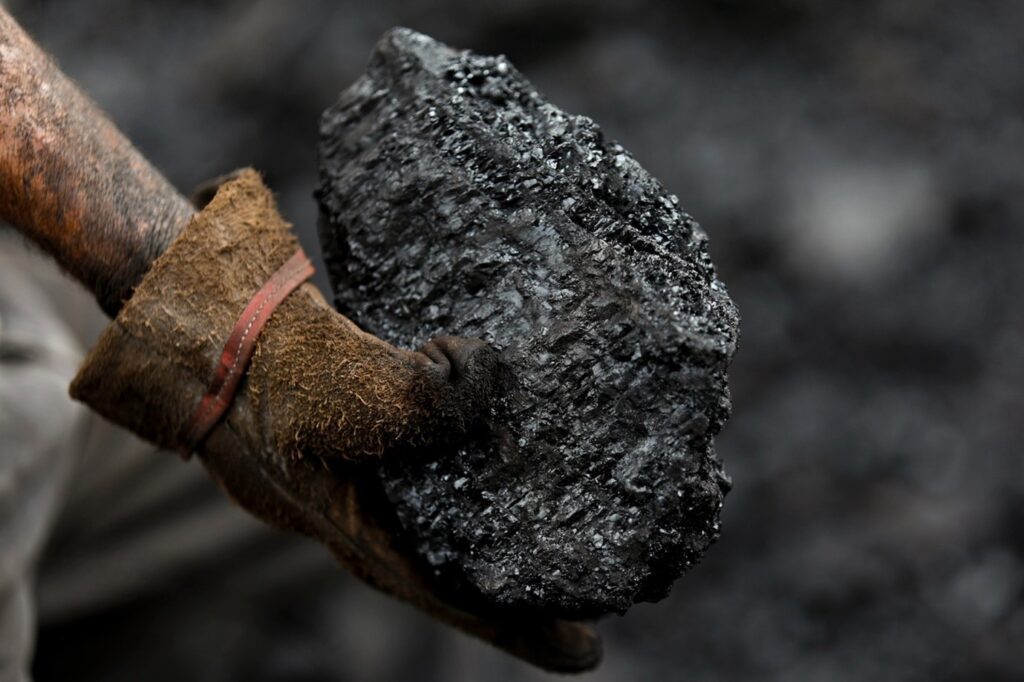 What is the difference between surface mining and underground mining?
Surface and underground mining are the predominant types of excavation used by the mining industry today. Surface mining becomes unsuitable below 60m (200ft), therefore drilling operations must adjust accordingly.
Unlike excavating from the Earth's crust, underground mining involves creating holes in the ground by blasting them apart.
Usually, a team of skilled miners will blast a hole into the rock to reach ore deposits deep within the Earth rather than openly at the surface. Once paths are made, they are then secured and prepped to support the weight, maintaining the surrounding environment.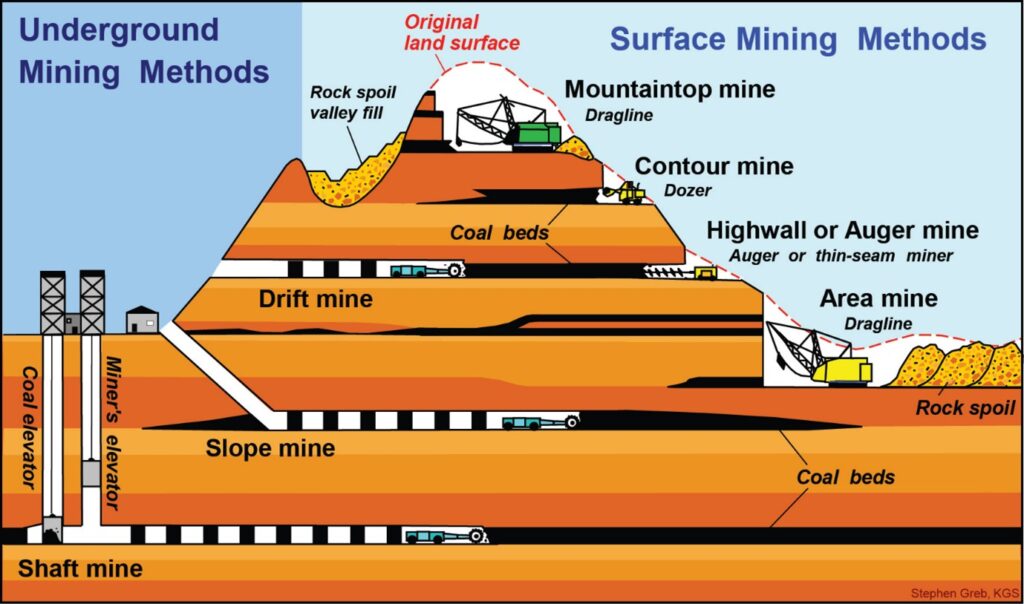 On average, these mines can drive 300m (1,000ft) into the Earth, with some minerals requiring even deeper access. Uranium projects can reach nearly 2,000m (6,500ft), but those depths are extreme.
Underground mining is more expensive compared to surface mining because of foundational necessities like tunnel excavation, vent filtration, and mining shafts that must be put in place. These are a precaution against things like noxious gases and help those working below.
To create a profit in the mining industry, the mine must produce enough high-grade ore to exceed the financial costs of establishing and operating the mine. Therefore, the importance of assessing the most cost-effective way to excavate the minerals is key.
How does it work?
Mining entails three main steps: extraction, sorting, and processing. There are many ways in which excavation can be carried out and varies by mineral, geology, and company.
Blast mining – drilled holes are filled with explosives to remove, loosen, and open the area. Each hole is drilled either by a handheld drill or drilling machine.
Room and pillar mining – uses the construction of pillars to support ceiling weight while a team clears out the surrounding rock from around the pillars.
Retreat mining – removes the pillars from room and pillar mining. As the pillars are removed, the mine collapses in on itself. This can be incredibly dangerous if not done properly.
Block caving – requires a longer development stage, blasts the bottom of the rock which causes the ceiling to break up and collapse filling the void and caving inwards.
Cut and fill – involves cutting horizontal slices into the ore body. Once excavated, the level is backfilled and moves up to the next horizontal slice or level.
Drift and fill – used when ore body is wider than the drift. Drift operations enter horizontally into the side of a mountain or a hill and are mined next to one another before backfilling the hole and excavating the next one.
Longwall mining – commonly used in coal mining and involves the use of a shearer set on a kilometre long track to grind coal from the mine face.
Shrinkage stope mining – highly productive method used to mine steep, uniform orebodies called stopes — a dugout tunnel that contains the ore that is being mined. Primary and secondary stopes are blasted throughout the ore body, with the primary stope being excavated and backfilled before extracting ore from the secondary stope.
Sublevel caving – used on orebodies with a steep dip. Ore is extracted from the footwall, the rock found below the ore, to prevent fracturing. The ore body is blasted from the top down, while the rock on the hanging wall caves inwards. (Rock above the ore is the hanging wall.)
Underground mining equipment
Certain tools can be used in multiple mining methods. These machines can be costly and regularly require maintenance. Below are ten of the most common types of hardware used in underground mining:
Crane lifts – used to carry heavy loads and other mining tools.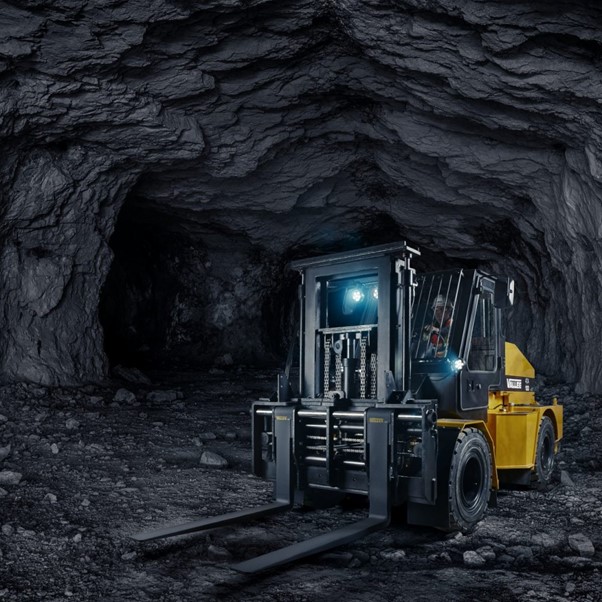 Continuous miners – machines with large, rotating tungsten carbide teeth. These can sometimes be controlled remotely.
Drones – used for visual inspections of an underground mine. Drone technology allows inspections to be conducted in areas that are unsafe for humans.
Jumbo drills/mining drills – used to drill holes for explosives or to create a mine shaft.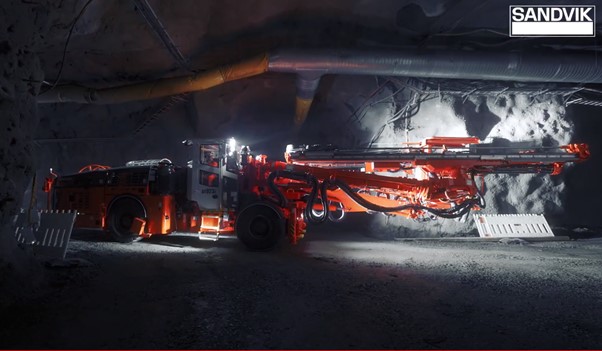 Loaders and haulers – just like the names suggest, used to haul and carry away minerals.
Longwall mining machines – used to build tunnels by leveraging the machine's shearing capabilities.
Rock dusters – essential to preventing combustion. Crushed limestone dust is blown over all exposed surfaces where coal dust accumulates. This process ensures that the resultant combination of dust is incapable of ignition in the event of fires or explosions.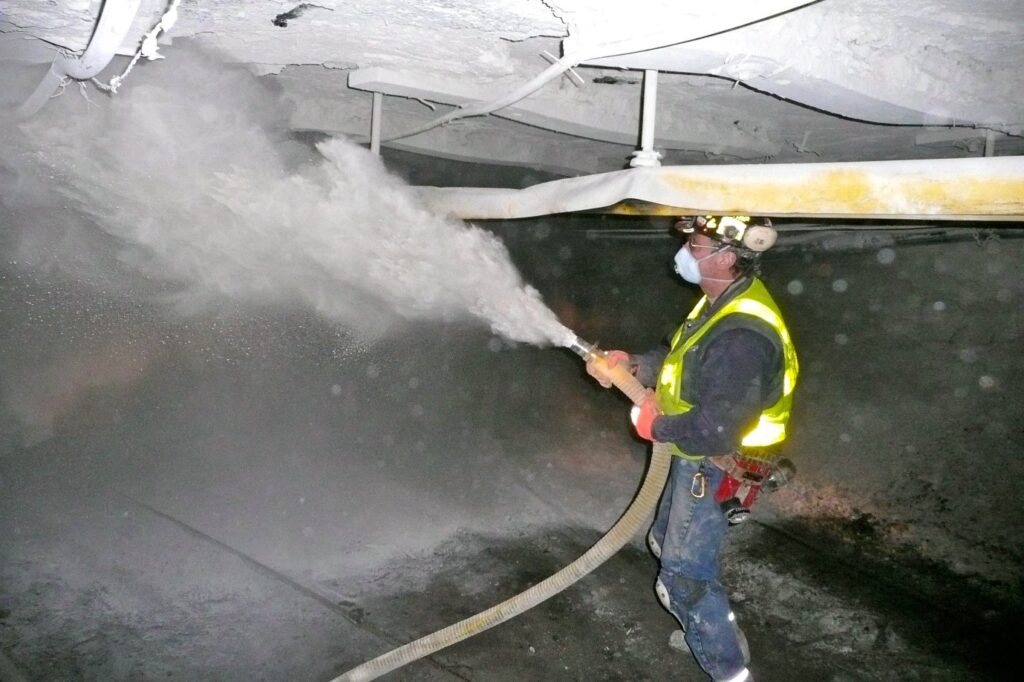 Roof bolters – secure the ceiling of a mine with safety jacks. Hydraulic powered machines force bolts into roofs. Used to provide support and prevent collapse.
Scoops – used to load minerals onto trucks. A battery or diesel-powered piece designed for cleaning runways and hauling supplies.
Shotcrete machines – unlike the dust machine, this sprays a wet mixture along tunnel walls to reinforce the structural integrity. This mechanized concrete spraying machine is used to increase overall safety.
What is an example?
A common underground mining target is gold, one of the most valuable commodities in the world and a safe haven asset.
The Harmony Gold Mining Company (JSE: HAR) currently owns and operates the Mponeng gold mine, Johannesburg, South Africa, known as the deepest mine in the world, extending over 4km (2.5 miles) below ground level and has been in production since 1986.
According to the World Gold Council, the largest producing countries in the world (as of 2022) were China, Russia, Australia, Canada, and the US.
Coal is also a very commonly mined commodity. New South Wales is the birthplace of coal mining in Australia, with the first shipment reportedly leaving the city of Newcastle in the 1790s. Today, that same city is home to the world's largest coal export port, which sees around 164-172Mt of coal exported annually.
The Austar coal mine is located near Paxton and has coal reserves amounting to 221Mt of coking coal, one of the largest coal reserves in Asia and the world.
Advantages and disadvantages of an underground mine
Despite the cost, underground mining produces less waste compared to surface techniques like open pit mining.
These require more caution when being set up and while in operation, due to the restrictive and unpredictable nature of the environment. Underground miners are often at higher risk because earthquakes, fires, and other issues can compromise the mines structural integrity and safety.
The equipment required is smaller in size, so in terms of tonnes produced per worker, per shift, its productivity is usually lower than surface mining. However, the quality of the mined ore is higher and offsets costs, supporting the more meticulous process.
Benefits
Less overall waste, less likely to damage environment above.
Higher quality ore (due to dense ore body) = less waste rock.
Economic deposit recovery for sought after minerals.
Disadvantages
More expensive to set up and perform prefeasibility tests.
More caution required due to environment, compromised safety.
Slower rock digging, production, and processing = smaller capacity
Environmental impact
Underground mines, while more technically challenging, do not have as large an environmental footprint as surface mines.
Before a site is excavated, ore body examinations must be employed to determine the precise deposit location to minimize damage as well as maximize efficiency. This saves unnecessary work and financial expenditure and helps mine planners select the optimal mining technique. Moreover, efficient mine planning helps to avoid cave-ins and other disasters that can endanger the lives of mine workers as well as damage the area.
Potential liabilities associated with environment, social, and governance (ESG) standards, along with increasing scrutiny over ESG performance, can deter investment, particularly for projects in high-risk areas. Geological assessments must be conducted prior, to avoid any risks including nearby groundwater contamination.
Overall, underground mining has a reduced environmental impact on the surrounding land, as the methods cause minimal disruption to wildlife habitats, landscape, and forestation around the mine.
Another benefit is that, although the mining industry can be heavily reliant on weather, projects below ground are less exposed to turbulent weather conditions compared to surface mines.
Alternative types of mining
While there are various mining methods, the most common is surface mining. Other types include placer mining and in-situ mining. There are advantages to each, as each uses specialized tools, techniques, and services based on the mineral deposit at hand.